By Don | October 10, 2015
Guatemala allows visitors 3 months in country (Mexico is 6 months), then you've got to leave.  And so a lot of ex-pats make "border runs" back to the US or another country to re-start the time clock again.
We've made a border run back to California where we're staying with my brother-in-law Toby and his wife Judy in the beautiful foothills of the Sierra Nevada mountains north of Sacramento.  While there I've helped Toby with some home improvement projects from re-sanding floors to painting.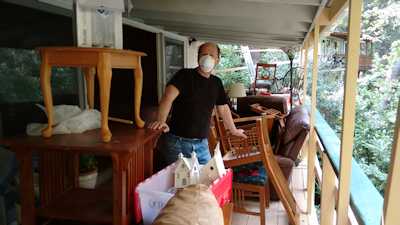 First – moving all the furniture outside the living room!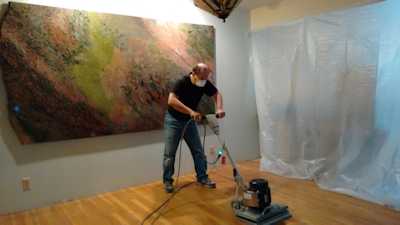 Starting to sand…
A little painting…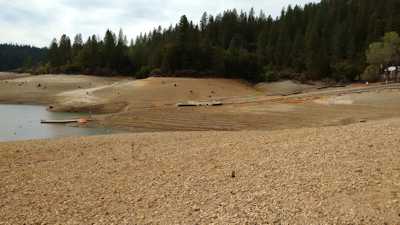 Many have heard about California's multi-year drought and this reservoir near us shows the extent.  We need rain and snow, but there's lots of concern the coming El Nino will bring more than just rain, but damaging floods.
Comments Off

on Back to California