By Don | September 30, 2011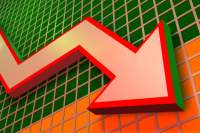 Being in the business, we get this question from time to time – and it's impossible to answer in a sound bite! The short answer is that there are too many variables for a quick number like 4%.
What kind of loan? Conventional, FHA? What's the loan to value (LTV)? What's your credit score? Do you want an interest rate lock? For how long? How much is the loan? Over the $417k conforming limit? What's your back end ratio (debt to income ratio)?
Let's take a look at a recent matrix to see how, with conventional financing, variations in FICO scores and loan to value (LTV) amounts affect interest rates…
Comments Off

on Interest rates are super low – so what's today's "interest rate"?