By Don | February 7, 2018
Leslie and I both are Reservists in a FEMA cadre called Disaster Survivor Assistance (DSA – FEMA, like the military and all things bureaucratic, loves acronyms).  This cadre is specifically organized and tasked to meet with survivors immediately after a significant disaster. We register individuals for FEMA assistance, listen to their frequently harrowing stories of survival, and help them start back on their road to recovery.
These are some of the things I saw and experienced during my 5 months in Puerto Rico.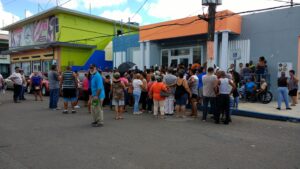 Literally, our beach has hunger.  The storm knocked out all grocery stores, restaurants, power and water.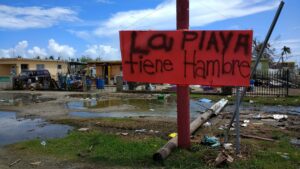 No tengo un techo – I don't have a roof
Pero tengo vida – But I have life
Gracias Dios – Thank God
Words painted on a street.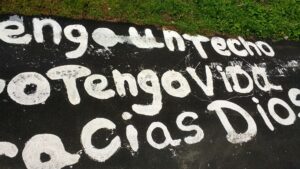 Snapped concrete poles and downed power lines everywhere.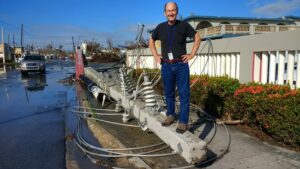 SOS
Necesitan agua – They need water.
Hay ancianos y ninos – There are elderly and children.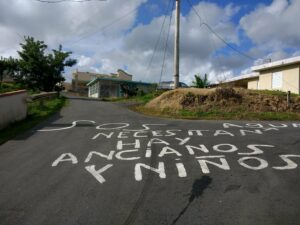 A lot of time was spent in rural communities in the mountains.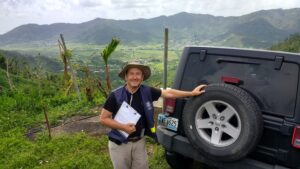 We needed 4×4 vehicles.


Hamlets scattered all over the mountains.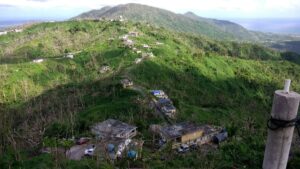 Many homes simply fell into the ocean from the cliffs.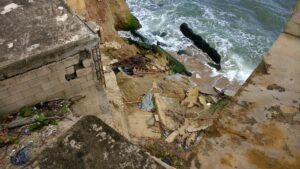 Comments Off

on Working in Puerto Rico