By Don | January 1, 2017
On Christmas morning I checked my email but got an error message – strange, but maybe not unusual since we're high in the western highlands of Guatemala.  Tried a couple of hours later but the same error.  Hmmm…so I checked to see if our blog was OK and was shocked to see we'd been hacked with this ransomware message: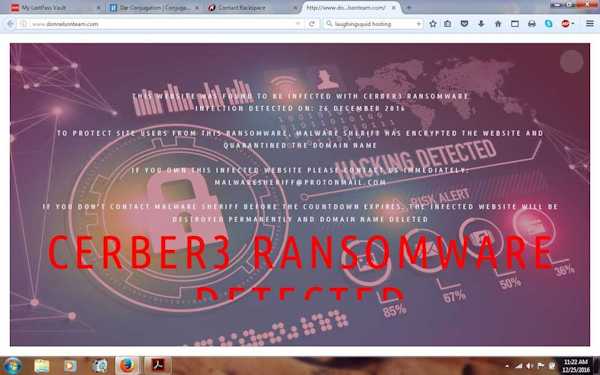 !
This started a week into a world I didn't know or understand, but I wasn't going to pay a ransom! Christmas Day was a Sunday so I had to wait until Tuesday to reach my host provider.  They said our domain was hacked/ambushed but it appeared our data on the host server was still OK.  This is how the "whois" database looked like: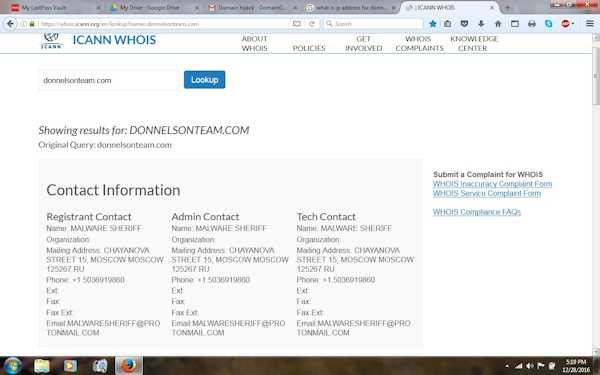 After working with the domain registrar, proving who I was and resetting DNS settings, slowly things came back to normal.
So if the Russians can control our US elections, Yahoo lost a billion accounts to hackers, and Trump says "any computer can be hacked", what hope is there for our little blog?!
Happy New Year to all our friends and family!
Comments Off

on Hacked – by the Russians on Christmas Day!