By Don | April 12, 2016
We needed to make a "border run" a month ago and that need coincided with the opportunity to help my brother-in-law Toby and his wife in northern California prepare for a move to the Bay area. So we traveled "down the mountain" from Xela to Guatemala City (about 4 hours of constant hair-pin turns, from about 8,000′ to about 5,000′) and spent a night at a guest house for our early morning flight.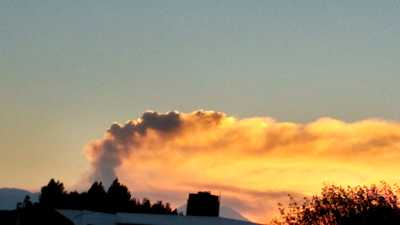 Sitting on the roof in that balmy twilight we witnessed the continuing eruption of the Fuego volcano outside the city.  In slow motion, great belches erupted and it was fun watching the ash blow across the setting sunset. We spent a weekend in our city of Ventura then traveled north for about 3 weeks to pack up lots of "stuff" for Toby that we moved into the garage in preparation for their move.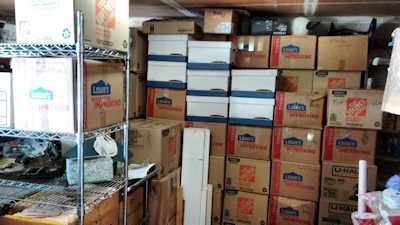 We came back to Xela this past weekend and started our intensive Spanish classes again (5 hours a day, one on one with our teachers) on Monday.  Then yesterday morning before class, glancing outside our patio, I noticed a huge cloud in the sky.  A local volcano about 5 miles south from us (on the other side of the hill) was erupting again – fun to watch!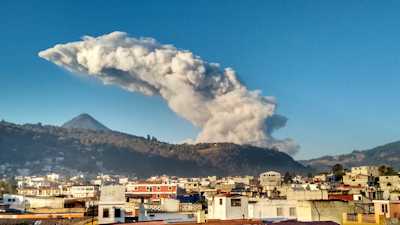 If you'd love to see volcanoes, come to Guatemala!
Comments Off

on Volcano explosions