By Don | April 30, 2013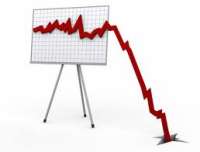 Yesterday, driving home from the office, I caught a quick interview on KNX1070 radio that stated there were only 800 active listings for San Fernando Valley.
800 seemed like a lot of homes for sale, until I realized the Valley has more than 1.75 million people.  So I did a quick look this morning in our area to see what Ventura and Oxnard look like, compared to a couple of years ago.
Today Ventura has 80 single family homes for sale including just one bank owned home (REO) and only four short sales.  In 2010 Ventura had a range of 150 to just over 200.
Oxnard has 102 total single family homes for sale which include four REO homes and 2 short sale homes. In 2010 Oxnard had an inventory range from 142 to 219.
There's been a sharp falloff in short sales and foreclosures this year leading to shrinking inventory levels. There are still many short sale deals in the pipeline (backup/contingent deals and pendings), but once those deals close escrow in the next few months there simply won't be a lot of those deals out there to hold down the market.
The major obstacle to buyers (other than low inventory) are the appraisals. Appraisals look backwards in time (solds) whereas the market is forward looking. There are now substantial gaps between the offered price and the appraisal and buyers must make up that difference in cash.
The KNX1070 interviewer yesterday stated "Don't offer the listed price – you'll have to offer more" if you want to get the home.
Comments Off

on Inventory levels dropping off the chart…