By Don | October 22, 2012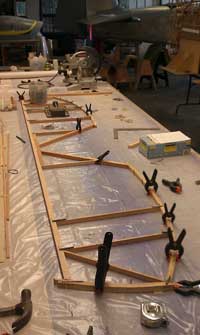 …radio had an interview I listened to with a mortgage lender who said that of his last 13 transactions, 12 of those deals had appraisals that came in LESS than the agreed upon purchase price of the deal.
His advice to sellers? Only sell to a buyer with a large down payment and don't have the deal contingent on an appraisal.
That is true advice. Appraisers look "backward" at closed transactions and the market place has moved smartly ahead because of very limited inventory, which is resulting in multiple offers for properties – often for all cash.
But enough about business.
On Saturday I was heading out to Camarillo airport to work on my long term Tiger Moth project, where I'm currently building the elevator.
I started adding the interior framework, then moved on to cutting out the little blocking pieces on the bandsaw. Because of curves on the backside of the elevator, all those blocks are a little different sized, making it impossible to mass produce them.
So after standing for almost four hours, walking around the table, bending over, always measuring, I got tired and said enough already.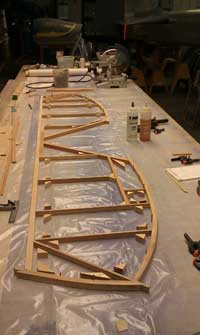 But I was back on the job Sunday afternoon and continued cutting out more blocking pieces. Finally, it was time to mix up the epoxy and start the clamping of all those pieces together. Another well spent weekend at the airport!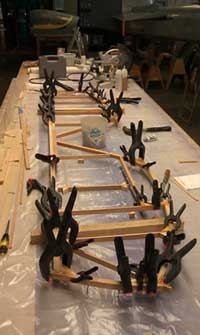 Comments Off

on On the way to Camarillo airport Saturday, KNX1070…