By Don | June 15, 2017
Being from California, Leslie and I have experienced our share of earthquakes.  We've also experienced small quakes here because of the nearby volcanoes.
But at 1:30 am Tuesday night (why are earthquakes "always" at night?!!) we were jolted awake with the biggest earthquake yet.  Immediately the power went off, we heard a loud bang (our just filled 5 gallon water jug falling down) and other various sounds.  Without lights we grabbed our flashlights (always prepared for emergencies!) and gathered our bearings.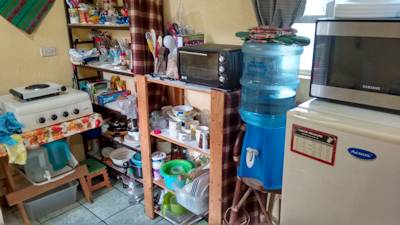 Our little cocina (kitchen) was flooded, but surprisingly only one glass jar with some utensils crashed down.
Everybody else in our apartment building started calling out and everyone was okay.  So we started mopping up our water and about an hour later the electricity came back on.  With nothing else to do we went back to bed – but anticipating aftershocks (none came).
The next morning I walked around town but didn't see significant damage.  Most of the recent construction here is concrete columns and beams infilled with hollow block, so these buildings came through fine.
The buildings that sustained damage were the old adobe buildings (some hundreds of years old).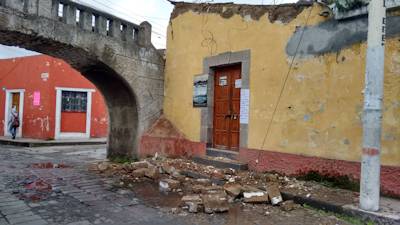 A number of people in Guatemala were killed as a result of this quake.
Comments Off

on 6.9 earthquake this week!